Free High School Computing Foundations Course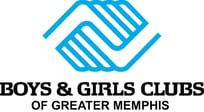 Welcome back to school!

Tech901 is proud to partner with the Boys & Girls Club of Memphis to provide foundational technology classes for high school students. The Fall Computing Foundations Course will provide students with the skills necessary to receive an industry-recognized certification, which can help catapult their careers and allow them to obtain technology jobs.

Who: Memphis area high school students (ages 16 to 24)

When: Monday-Thursday, 4-6pm beginning September 19, 2016 through April 20, 2017

Where: Juice Plus+ Technical Training Center at the Boys & Girls Club of Memphis

Course participants must pass an extensive interview process that meets employer standards as well as pass an online grade level assessment. The class is open to area high school students interested in an information technology career. Participating students have the ability to earn a stipend based on class effort and performance.

Click here to visit our website and apply.

Please contact us with any additional questions at info@tech901.org.

We hope you have a wonderful school year!